10/07/2017 3:31:01 AM
Introducing the WAPL Live Table - Watch us play!
---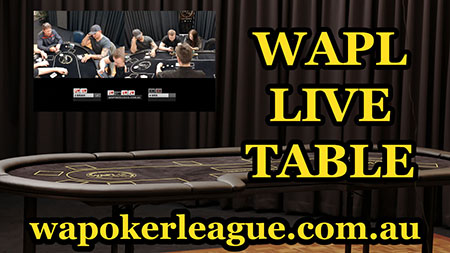 We have been running the WAPL Live Table since April 2017, recording and releasing footage (if you've missed it) to our YouTube channel (http://youtube.com/wapokerleague) and Facebook (http://facebook.com/wapokerleague)
Now we've expanded to live streaming the action from the table, with a 15 minute delay!
From May, we will (unless we experience issues) be streaming our WAPL Live Table games to our Twitch.tv channel, http://twitch.tv/wapokerleague
Make sure you head there and follow us, so you get notified when we go live!
Our live games are delayed by 15 minutes, to avoid the potential for viewers to influence hands in play, so that means that for a 6pm-midnight event, you should be able to watch us live from 6:15pm until the end of gaming.
Please get involved, hop into the live chat and give us your comments, suggestions, and any criticisms you might have for us to make the WAPL Live Table experience the best it can be for our viewers, members, and players, and help us spread the word around the local (and wider) poker communities.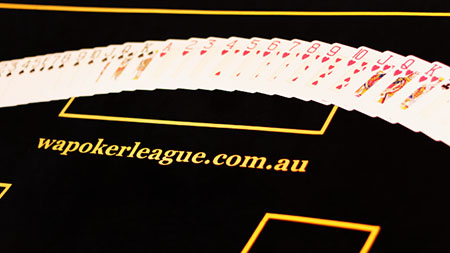 If you want a seat on the WAPL Live Table, email us (info@wapokerleague.com.au) and we will find you a spot, but please be patient as seating is in high demand!
WAPL Events are conducted at Gaming Functions by Permit issued under Section 47 of the Act for various charity and not for profit organisations.
We promote and conduct responsible gaming. If you feel you may have a problem gaming issue, we encourage you to call the Gambling Helpline on 1800 858 858 and also see http://www.gamblinghelpline.org.au