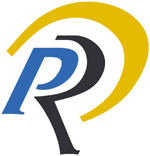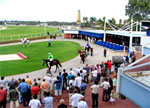 Belmont Park Racecourse - Perth Racing
---
Belmont Park Racecourse is conveniently located on the Graham Farmer Freeway.
The 8 race program offers the thrill of thoroughbred racing in a Club environment.
Belmont Park features bars, restaurants and food outlets and free parking for guests.
Location
Victoria Park Drive
Belmont WA
Parking
Free car parking
Primary Events
Special Events
Trading Hours
Every Wednesday and Saturday thoroughbred racing is hosted at this course between May and October.
Contact Details
Ph: 9277 0777
Fax:
Email
perthracing@perthracing.org.au
Website
www.perthracing.com.au
Upcoming Events
| League | Date | Registration | Play Starts | Comments |
| --- | --- | --- | --- | --- |
| Special | Saturday, 25 May 2013 | 1:00 PM | 1:00 PM | $5/$5 Cash Table... |
| Special | Saturday, 1 June 2013 | 1:00 PM | 1:00 PM | $5/$5 Cash Table... |
| Special | Saturday, 8 June 2013 | 1:00 PM | 1:00 PM | $5/$5 Cash Table... |
| Special | Saturday, 15 June 2013 | 1:00 PM | 1:00 PM | $5/$5 Cash Table... |
| Special | Saturday, 22 June 2013 | 1:00 PM | 1:00 PM | $5/$5 Cash Table... |
| Special | Saturday, 29 June 2013 | 1:00 PM | 1:00 PM | $5/$5 Cash Table... |
| Special | Saturday, 6 July 2013 | 1:00 PM | 1:00 PM | $5/$5 Cash Table... |
| Special | Saturday, 13 July 2013 | 1:00 PM | 1:00 PM | $5/$5 Cash Table... |
| Special | Saturday, 20 July 2013 | 1:00 PM | 1:00 PM | $5/$5 Cash Table... |
| Special | Saturday, 27 July 2013 | 1:00 PM | 1:00 PM | $5/$5 Cash Table... |
| Special | Saturday, 3 August 2013 | 1:00 PM | 1:00 PM | $5/$5 Cash Table... |
| Special | Saturday, 10 August 2013 | 1:00 PM | 1:00 PM | $5/$5 Cash Table... |
| Special | Saturday, 17 August 2013 | 1:00 PM | 1:00 PM | $5/$5 Cash Table... |
| Special | Saturday, 24 August 2013 | 1:00 PM | 1:00 PM | $5/$5 Cash Table... |
| Special | Saturday, 31 August 2013 | 1:00 PM | 1:00 PM | $5/$5 Cash Table... |