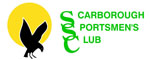 Scarborough Sports and Community Club
---
Scarborough Sports and Community Club (Sportsmen's Club) is made up of a number of sporting divisions whose activities are centered in and around the main clubhouse in the heart of Scarborough.
In addition to being one of the largest Sporting Clubs in Western Australia, the main clubhouse offers excellent facilities to all members, both sporting and non-sporting. Scarborough Sportsmen's Club is arguably the best value money spent in the Scarborough community.
Membership is $65 per year which allows you access to everything the Club has to offer, including function rooms to hire, our popular Abbett's Bistro, squash courts, bowls, many social events throughout the year and, of course, access to a range of sports right on your doorstep!
So if you are looking for a relaxed place to socialise, keep fit and make some new friends, you are in the right place!
We look forward to meeting you.
Location
75 Deanmore Rd
Scarborough WA 6019
Parking
Free parking at the venue
Primary Events
Pro League, Free League, Special Events
Trading Hours
Sat 12pm–8pm
Sun 12pm–6pm
Tue 5pm–8pm
Wed 5pm–8pm
Thu 5pm–12am
Fri 12pm–8pm
Contact Details
Ph:
Fax:
Email
sscbowls@outlook.com
Website
http://www.ssclub.net.au
Upcoming Events
League
Date
Registration
Play Starts
Comments
There are no upcoming tournaments booked at the moment.