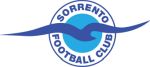 Sorrento Football Club
---
Sorrento Football Club, commonly known as "The Gulls" Sorrento FC, is a Western Australian semi-professional soccer club established in 1971.
A leader in West Australian Football, club house originally built by members with no external funding.
Member of Football West and affiliate of FFA.
Play in the National Premier League.
Winners of the Premiership three times and the Grand Final in 2013.
Played at Percy Doyle Reserve since 1979 with numerous stadium and club house improvements completed and ongoing upgrade plans in progress
Recently upgraded floodlights to comply with the Hyundai A League standard.
Produced many quality players who have progressed to playing nationally and on the international scene.
Round 32 of the FFA Cup versus Sydney FC 2015 season at NIB Stadium, Perth and televised nationally. First WA club to reach Round 16 in the FFA Cup season 2017.
Approximately 600 juniors playing up to ages of 16.
Achieved over 80% retention of senior and junior players in 2014, 2015, 2016, 2017.
Close working relationship with City of Joondalup and an active involvement in City initiatives.
Active community programme with key partners including The Salvation Army and Bali Orphans.
OUR TEAMS
National Premier League First Team
National Premier League Team 20s
National Premier League Team 18s
National Premier League Team 12s to 16s
Juniors Male and Female: 12s to 17s
Juniors 5s – 11s: mixed
Metropolitan Sundays: two male teams
Metropolitan Sundays: two female teams
Location
Percy Doyle Reserve, Beddi Road
Duncraig WA 6023
Parking
Plenty of parking at the venue
Primary Events
Pro League, Free League, Special Events
Trading Hours
Tue 7-9:30pm
Wed 5:30-12am
Thur 7-11pm
Fri 5-12am
Sat 12-12am
Sun 12-7:30pm
Contact Details
Ph:
Fax:
Email
sfcgulls@gmail.com
Website
http://www.sorrentofc.com.au
Upcoming Events
| League | Date | Registration | Play Starts | Comments |
| --- | --- | --- | --- | --- |
| Special | Wednesday, 27 June 2018 | 6:00 PM | 6:00 PM | $2/$5 WAPL Live ... |
| Pro | Wednesday, 27 June 2018 | 6:00 PM | 7:00 PM | Pro League. 6pm ... |
| Free | Wednesday, 27 June 2018 | 6:00 PM | 7:00 PM | Free League. 6pm... |
| Special | Wednesday, 4 July 2018 | 6:00 PM | 6:00 PM | $2/$5 WAPL Live ... |
| Free | Wednesday, 4 July 2018 | 6:00 PM | 7:00 PM | Free League. 6pm... |
| Pro | Wednesday, 4 July 2018 | 6:00 PM | 7:00 PM | Pro League. 6pm ... |
| Special | Wednesday, 11 July 2018 | 6:00 PM | 6:00 PM | $2/$5 WAPL Live ... |
| Pro | Wednesday, 11 July 2018 | 6:00 PM | 7:00 PM | Pro League. 6pm ... |
| Free | Wednesday, 11 July 2018 | 6:00 PM | 7:00 PM | Free League. 6pm... |
| Special | Wednesday, 18 July 2018 | 6:00 PM | 6:00 PM | $2/$5 WAPL Live ... |
| Free | Wednesday, 18 July 2018 | 6:00 PM | 7:00 PM | Free League. 6pm... |
| Pro | Wednesday, 18 July 2018 | 6:00 PM | 7:00 PM | Pro League. 6pm ... |
| Special | Wednesday, 25 July 2018 | 6:00 PM | 6:00 PM | $2/$5 WAPL Live ... |
| Pro | Wednesday, 25 July 2018 | 6:00 PM | 7:00 PM | Pro League. 6pm ... |
| Free | Wednesday, 25 July 2018 | 6:00 PM | 7:00 PM | Free League. 6pm... |