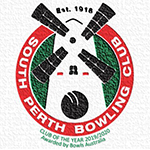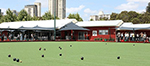 South Perth Bowling Club
---
South Perth Bowling Club is located at 2 Mends Street, just to the north of the Perth Zoo.
The club utilises two synthetic greens which play beautifully all year round, with both greens having LED lighting making night bowls a spectacular experience.
We offer a welcoming, friendly atmosphere for both members and visitors attending competitions or social events.
Qualified coaching is available for those looking to try bowls for the first time.
Location
2 Mends Street
South Perth WA 6151
Parking
SPBC/Zoo Car Park, free after 6pm
Primary Events
Pro League
Contact Details
Ph:
Fax:
Email
spbcfunctions@gmail.com
Website
http://spbc.com.au
Upcoming Events
League
Date
Registration
Play Starts
Comments
There are no upcoming tournaments booked at the moment.