25/08/2017 7:56:36 AM
PLO on the WAPL Live Table
---
Well, after 11.5 years, it's about time we held our first PLO game!
Where better to hold it than on our hugely popular WAPL Live Table?
THIS Tuesday 29th August!
So here it is! -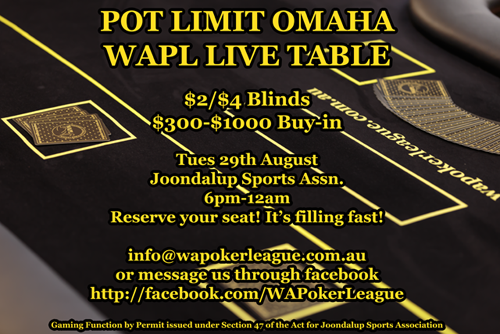 Don't miss out on this opportunity :) Get in touch with us now to secure your seat!
$2/$4 Blinds, $300-$1000 Buy-in.
Straddle live!
Gaming Function by Permit issued under Section 47 of the Act for Joondalup Sports Association